Firefighter Training
Primary tabs
Physical Fitness Training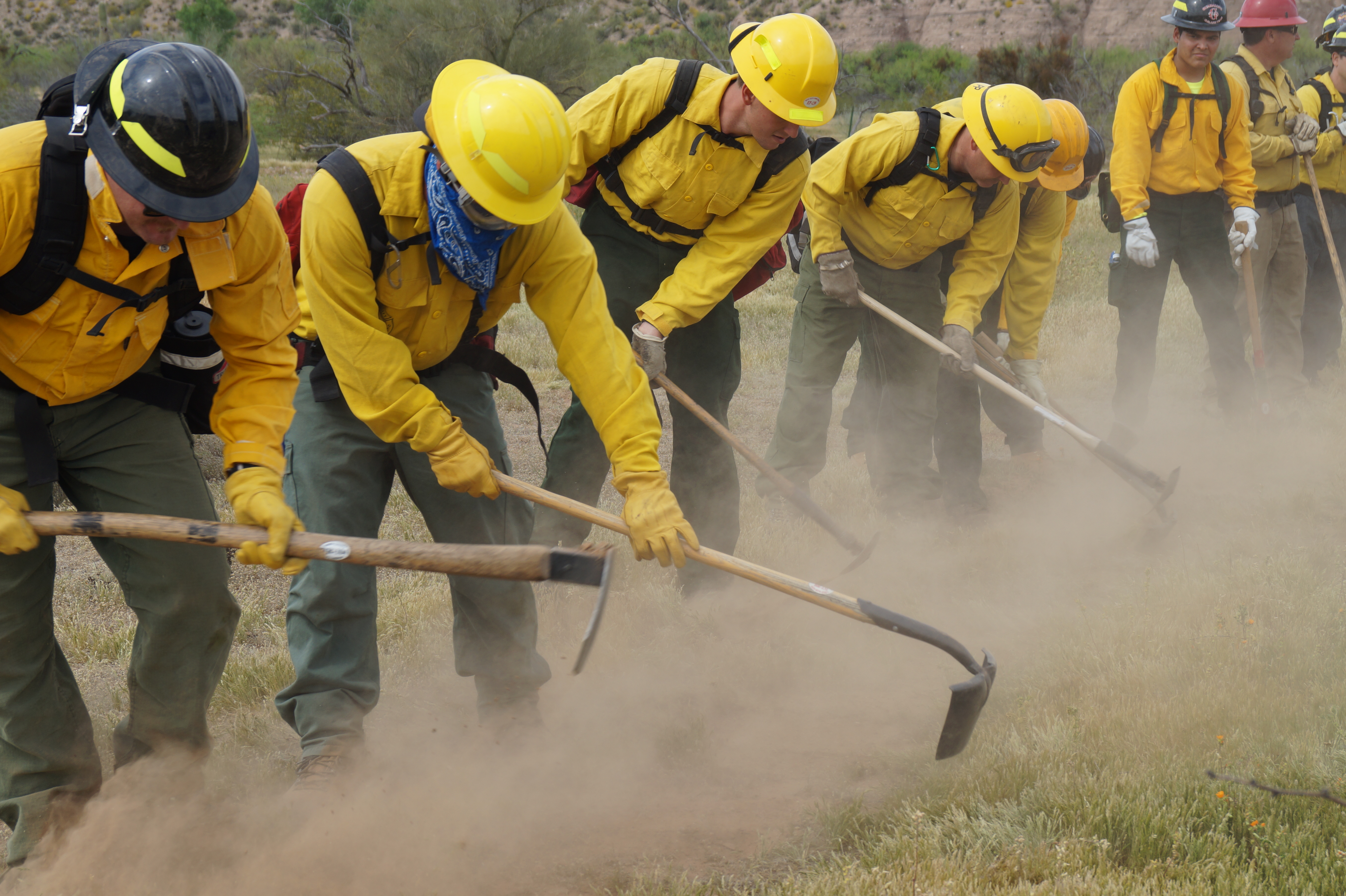 Wildland Fire Courses
FEMA/NIMS Online Courses Available 
Additional classes can be found at the Arizona Wildfire and Incident Management Academy, Arizona Center for Fire Service Excellence and the National Fire Training websites.
Wildfire qualifications for individuals from the Arizona Department of  Forestry and Fire Management, as well as those working for Arizona fire departments, are reviewed by the Arizona Wildfire Qualifications (Red Card) Review Committee. Recommendations are then forwarded to the State Fire Management Officer who is the only person authorized by the State Forester to sign qualifications cards at the Single Resource Boss Level and above in operations, at the Unit Leader Level and above in other ICS functions, for the Firewise Communities Advisor and Assessor positions, and the Structure Protection Specialist.
If you need to request access to the IQS website, training or production, please contact Susan Burger @ 623-445-0274 ext. 220. To access the IQS production click on the logo below.

Forestry Division's Fire Experience Form
Wildfire Qualifications Review Committee Meeting Information