Fire
Primary tabs
Wildland Fire Suppression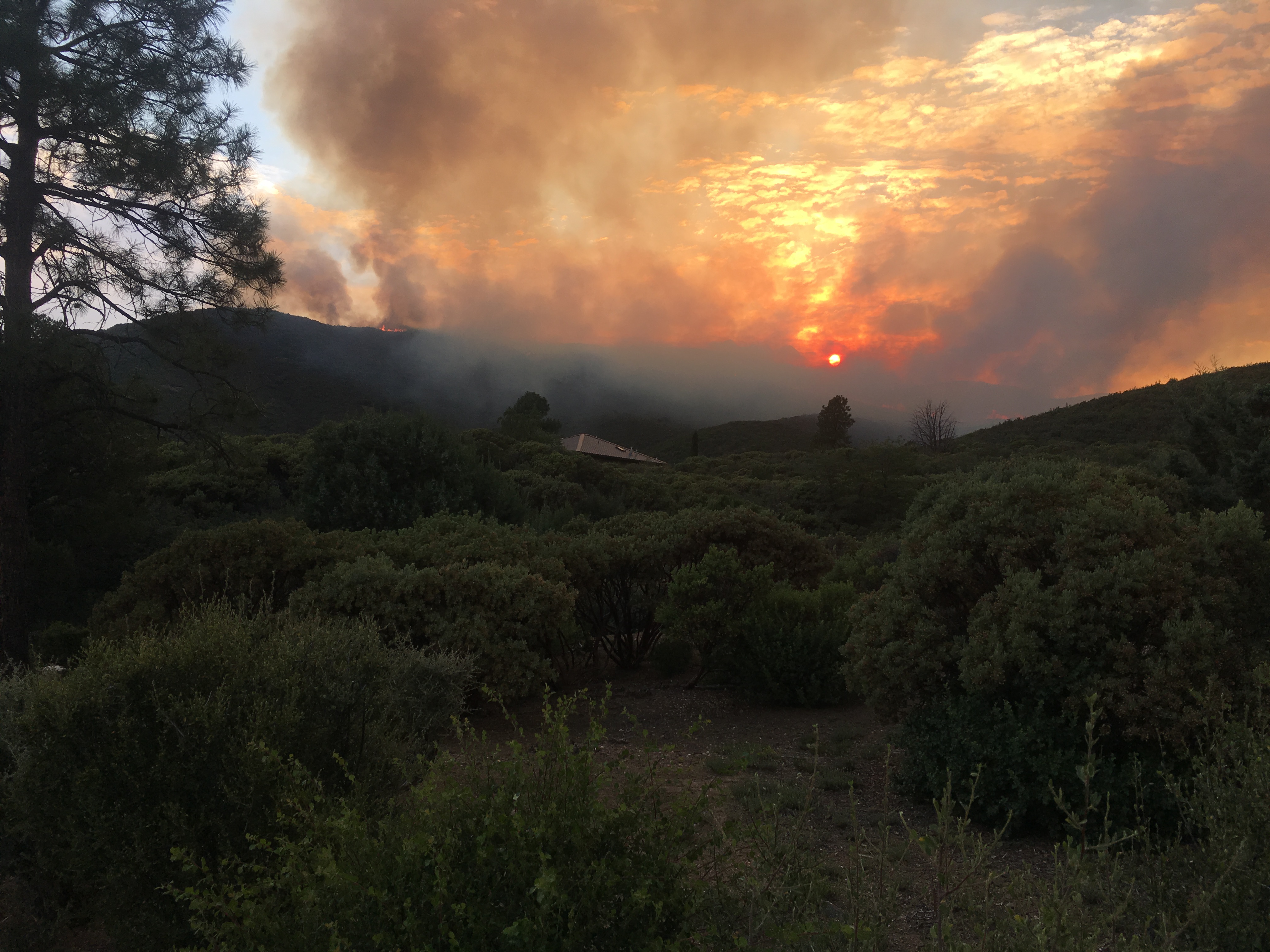 Fire Suppression Efforts 
The Department of Forestry and Fire Management provides fire protection to 22-million acres of state and private lands, and responds to other lands under cooperative agreement. Forestry and Fire dispatches resources statewide for wildland fire and also sends state and local resources to wildfires in other states through federal agreements.
The agency has ready access to over 3,000 local fire fighting vehicles and more than 2,700 trained state and local wildland firefighters plus substantial national resources from federal agencies.
 
The Department of Forestry and Fire Management also maintains in-house fire command and firefighting capabilities, along with an inmate wildland fire crew program, and the most recent addition, the Phoenix Crew - a post-release crew.
The agency provides a multitude of programs designed to not only assist us internally in our wildland fire suppression efforts, but to assist our fire department cooperators. The Department of Forestry and Fire Management also provides prevention and fuels mitigation programs to our Arizona homeowners, our communities and our cooperating agencies.
Department of Forestry and Fire Management Public and Cooperating Agency Programs
Under our suppression programs, we manage firefighting aviation resources, training for both the Department of Forestry and Fire Management firefighters, and our cooperating agency wildland firefighters. We provide dispatching services through the Arizona Interagency Dispatch Center and partner with the Arizona Department of Corrections for our inmate wildland firefighting programs. Currently, DFFM has 12, 20-member inmate firefighting crews throughout the state. 
Our fire prevention programs include community assessment programs like Firewise U.S.A, youth education with Smokey Bear, assistance to municipalities developing Community Wildfire Prevention Plans, and help in assessing homeowner and community risk. 
Through our Excess Property Program, the Department of Forestry and Fire Management acquires excess federal property, refurbishes it and makes it available to rural fire departments around Arizona.  
In addition, the agency helps communities through fire related grants, specifically hazardous fuel reduction grants, Volunteer Fire Assistance grants, State Fire Assistance grants, and Community Forestry grants.