Fire Prevention Information
Fire Prevention in the Home 
National Fire Prevention Week kicks off Sunday, October 6 - Saturday, October 12, 2019. This year's theme, 'Not Every Hero Wears a Cape. Plan and Practice your Escape!' stresses the importance of having a home escape plan. You may only have as little as two minutes to escape a fire in the home from the time the smoke alarm goes off and it's important you learn how to use that time wisely.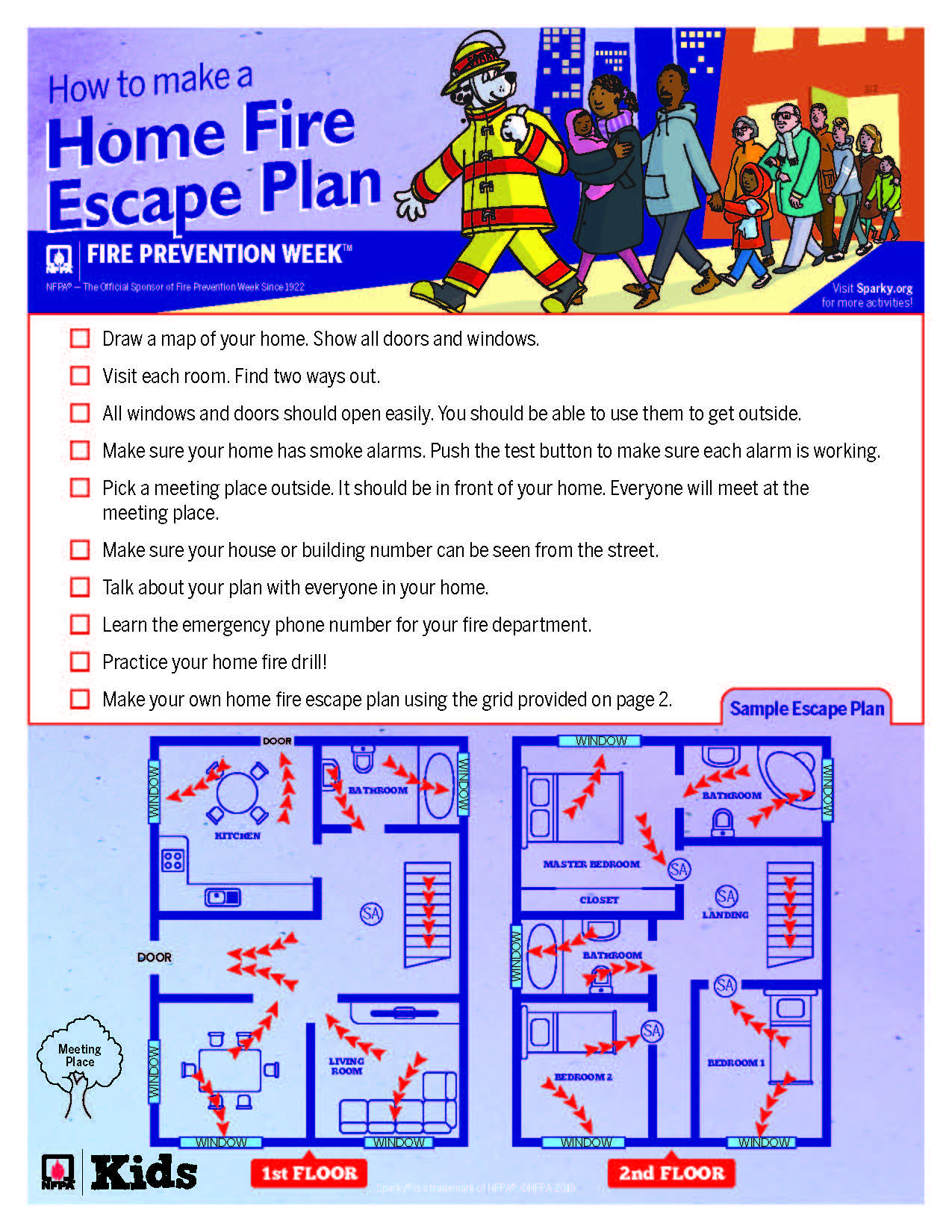 Home Safety Tips 
✔️Change the batteries in smoke detectors twice a year 
✔️Test smoke detectors monthly 
✔️Have heating equipment and chimneys cleaned and inspected every year by a qualified professional 
✔️Keep anything that can burn at least three feet away from a heating source, i.e., candle, portable space heater, fireplace 
✔️Never use your oven to heat your home 
✔️Turn portable heaters off before going to bed or leaving the room 
✔️Never leave burning candles unattended 
✔️Cook with caution and always stay in the kitchen when frying, boiling, and grilling 
✔️Keep anything that can catch fire away from the stovetop, i.e., oven mitts, wooden utensils, hand towels, towels, etc. 
✔️If you have a grease fire on the stove top, smother the flames by sliding a lid over the pan and turn off the burner 
✔️If you have an oven fire, turn off the heat and keep the oven door closed 
✔️If you have any doubt, get out