Fire Prevention
2022 Fire Prevention Week
"Fire Won't Wait. Plan Your Escape™": October 9-15, 2022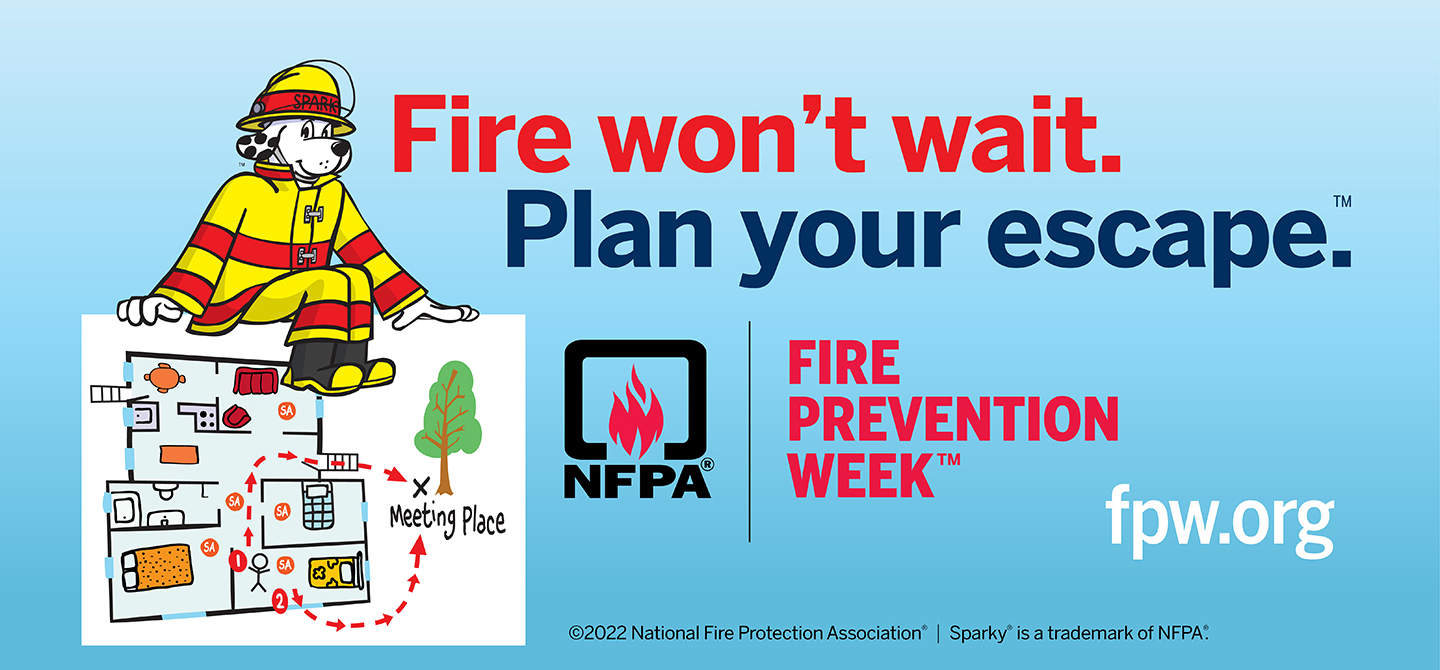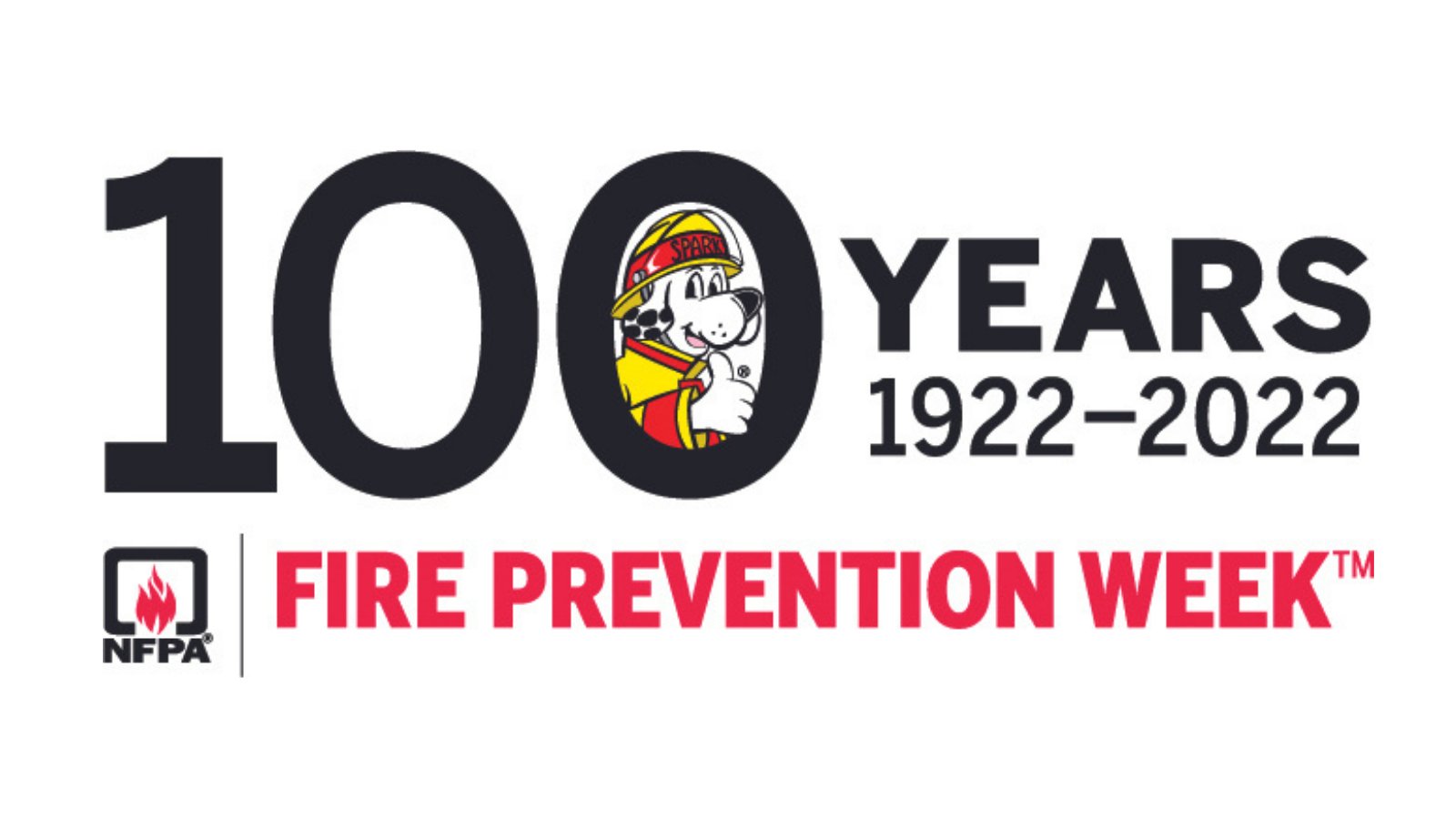 Join NFPA® in celebrating the 100th anniversary of Fire Prevention Week™ (FPW). This year's FPW campaign, "Fire won't wait. Plan your escape™", works to educate everyone about simple but important actions they can take to keep themselves and those around them safe from home fires.
Today's homes burn faster than ever. You may have as little as two minutes (or even less time) to safely escape a home fire from the time the smoke alarm sounds. Your ability to get out of a home during a fire depends on early warning from smoke alarms and advance planning.
Home fire escape planning tips:
Make sure your plan meets the needs of all your family members, including those with sensory or physical disabilites.

Smoke alarms should be installed inside every sleeping room, outside each separate sleeping area, and on every level of your home. Smoke alarms should be interconnected so when one sounds, they all sound.

Know at least two ways out of every room, if possible. Make sure all doors and windows open easily.

Have an outside meeting place a safe distance from your home where everyone should meet.

Practice your home fire drill at least twice a year with everyone in the household, including guests. Practice at least once during the day and at night.
NFPA Fire Prevention Week 2022: Video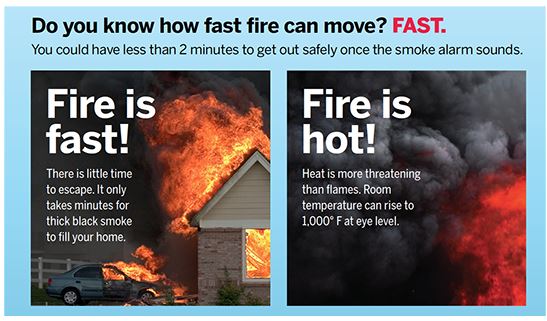 About Fire Prevention Week
Since 1922, the NFPA has sponsored the public observance of Fire Prevention Week. In 1925, President Calvin Coolidge proclaimed Fire Prevention Week a national observance, making it the longest-running public health observance in our country. During Fire Prevention Week, children, adults, and teachers learn how to stay safe in case of a fire. Firefighters provide lifesaving public education in an effort to drastically decrease casualties caused by fires.
Fire Prevention Week is observed each year during the week of October 9th in commemoration of the Great Chicago Fire, which began on October 8, 1871, and caused devastating damage. This horrific conflagration killed more than 250 people, left 100,000 homeless, destroyed more than 17,400 structures, and burned more than 2,000 acres of land.
Importance of fire prevention video
Prevention & Preparedness
Plan now for emergencies to protect yourself and your family before disaster strikes.  Remember: safety is a shared responsibility.  Below you will find tips to help you prepare:
Home Safety
Below you will find safety tips on a variety of topics relating to safety in the home:
Seasonal
Just for Kids