The Forest Legacy Program is designed to identify and protect environmentally important private forest areas that are threatened by conversion to non-forest uses. Benefits include, the protection of important scenic, cultural, and recreational resources; preservation of traditional forest uses such as, timber management, grazing, and hunting; and conservation of riparian areas, wildlife habitat, and other precious ecological values.
The Forest Legacy Program is based on the principle of willing sellers and willing buyers.
The goals for Arizona's Forest Legacy Program are:
1. Protect important private forest from conversion to non-forest uses, such as development and urban growth.
2. Maintain the ecological integrity of Arizona's forests with the purpose of protecting watershed functions, such as groundwater recharge, native plants and wildlife habitat.
3. Maintain forest integrity in order to protect cultural, public and economic values associated with forest uses such as timber harvest, livestock ranching, and recreation.
Project Proposals must be within a Forest Legacy Area and meet all criteria listed below:
•       The parcel must be private land or be tribal non-trust allotment lands
•       The parcel must be an environmentally-important forest area
•       The parcel must be threatened by conversion to non-forest uses
•       The parcel must be forested
•       The parcel must be at least 5 acres in size
•       The landowner must agree to have a Forest Stewardship Plan written for the property
Priority areas for the Legacy Program are documented in the Assessment of Need done for the Forest Stewardship Committee in 2005. 
For more information or assistance contact program manager Andrew Owen or your local Forestry and Fire District Office. 
---
Legacy Projects
The Cedar Springs Forest Legacy project was completed in December of 2008.
The San Pedro River Ecosystem project was completed September of 2014. 
The Turkey Creek Canyon project was ranked 4th in the nation in January 2014.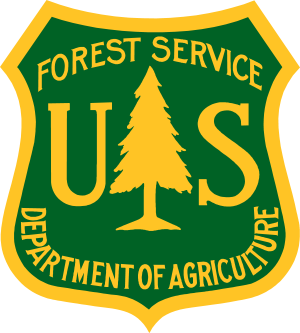 The Forest Legacy program is supported by USDA Forest Service funding