Fire
Primary tabs
Wildland Fire Suppression
The Department of Forestry and Fire Management provides fire protection to 22-million acres of state and private lands. DFFM also provides suppression on other land jurisdictions through cooperative agreements. The agency maintains in-house fire command and firefighting capabilities, including engines, an inmate wildland fire hand crew program, and the Phoenix Crew, a Type 2 IA hand crew. Along with internal resources, DFFM has access to 2,700 wildland firefighters and 3,000 pieces of equipment from local and federal cooperating agencies.    
 
Along with suppression efforts, DFFM also conducts fuels reduction work annual across the state, including prescribed burning projects. Plus, DFFM works with Arizona communities, municipalities, and homeowners through the Firewise USA program to instill good practices of wildfire safety, defensible space, and other prevention methods.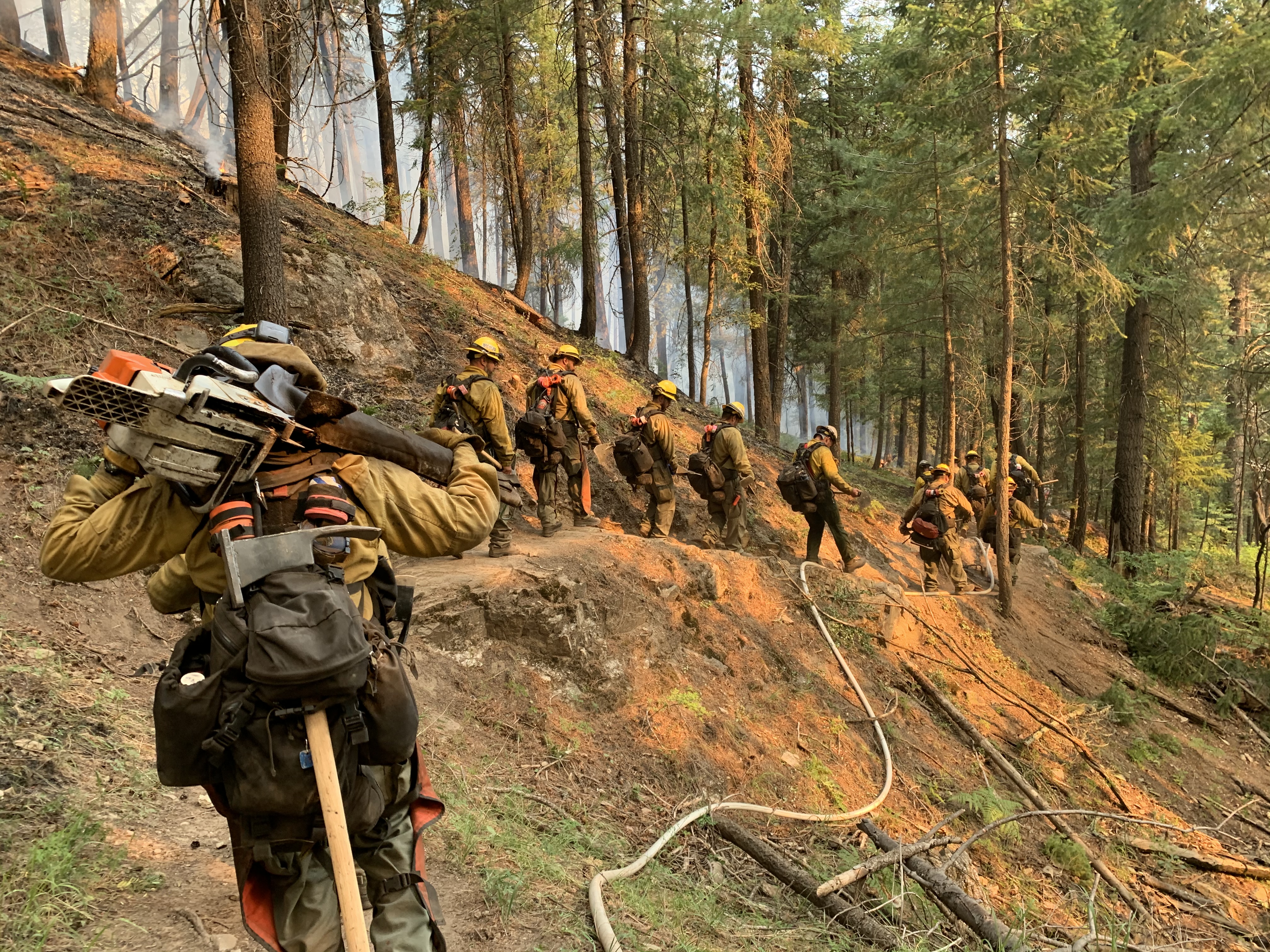 Annual Report 
2022 Wildland Fire Annual Report 
2021 Wildland Fire Annual Report 
Public and Cooperating Agency Programs
Under our suppression programs, DFFM manages wildland firefighting aviation resources, wildland firefighting training, and dispatch services through the Arizona Dispatch Center, or ADC. DFFM also partners with the Arizona Department of Corrections Rehabilitation and Reentry with the inmate wildland firefighting program. Currently, DFFM has twelve, 20-member hand crews across the state that provide both suppression and fuels mitigation work. 
Our fire prevention programs include, community assessment programs like Firewise USA, youth education with Smokey Bear, development of Community Wildfire Protection Plans, and home and community risk assessments. 
The agency also grant opportunities for fuels mitigation work, volunteer fire department assistance grants, urban and community forestry grants, as well as, forest health grants. For more information on these grants please visit our Grants Page.