Fire Safety
Fire Safety Tips 
In 2020, 978,519 acres burned throughout Arizona. 80% of those fires were human caused. While most wildfires are accidental, they all are certainly avoidable.
Be smart, do your part and help us reduce the risk of devastating wildfires destroying our beautiful state. And, as Smokey Bear says - 'Only you can prevent forest fires.' 
Know before you go. Check fire restrictions and ALWAYS put out a campfire completely walking away. *DFFM, along with its federal partners are working on a new fire restrictions website which we hope to have live by April 2021. Check back for more information soon!
Drown with water, stir, and repeat. Make sure it's cool to the touch by checking with your bare hands before leaving your campsite. Never turn your back on a fire. 
Grasses burn very quickly and under dry, windy conditions a fire can spread rapidly. Here are some tips to avoid starting a wildfire with your vehicle: 
*Never park in tall grasses 
*Be sure your vehicle is in working order before leaving on your road trip
*Check your tires 
*Secure chains before towing - never let them drag
*Carry a fire extinguisher
*One Less Spark - One Less Wildfire:  A message from the Arizona Department of Transportation 
Before using a lawnmower, check to make sure your yard is free of large rocks. All it takes is one blade to hit a rock and spark a fire. Always refrain from using any kind of chainsaw or welding equipment during high fire danger. Please refer to the fire restrictions page for more information. 
Both target shooting and fireworks are never allowed on state lands. Every year, DFFM responds to wildfire starts due to target shooting on State Trust Land.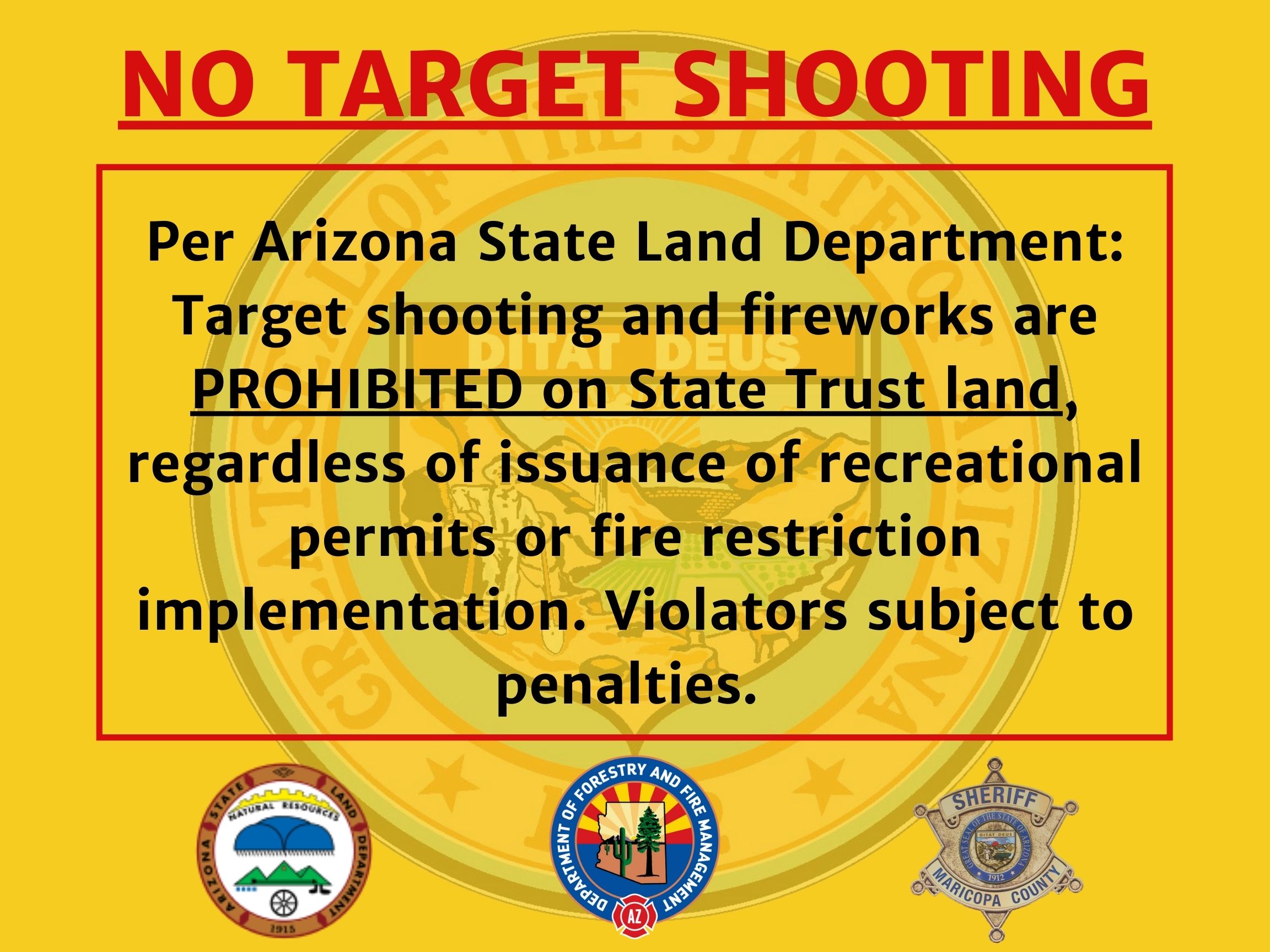 Many Arizona cities and towns have restrictions on fireworks usage. Check with your county before purchasing or using fireworks.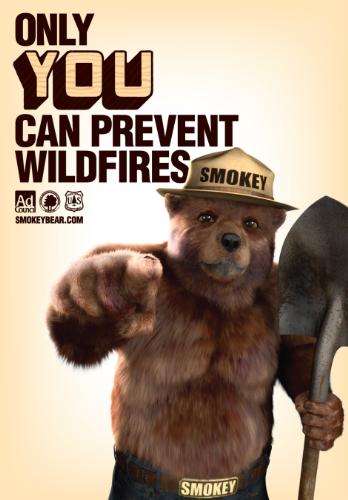 There are steps you can take to protect your property from being destroyed in a wildfire. The most important - create defensible space.
*Trim back any dead/dying tree limbs or shrubs that come within a few feet of your property. 
*Remove all fuel sources from within 30 feet of your property. This includes, propane tanks, lumber, wood piles, or anything else that could ignite quickly. 
*Keep gutters and porches free of pine needles, leaves, and other debris. 
*Keep your lawn mowed and watered.