Arizona's Witness Trees
If trees could talk.......what could they tell us?

Trees are a living legacy to the history of a community and to remarkable events such as Arizona Statehood. They create a "sense of place" for local residents, and they are a connection from the present to the past.

Arizona's Witness Trees are those trees located in communities and public gathering places that have been verified to have witnessed Arizona's statehood, February 14, 1912.
Nominations must include documentation (either photographic or written) of the tree being in its current location since Arizona's statehood.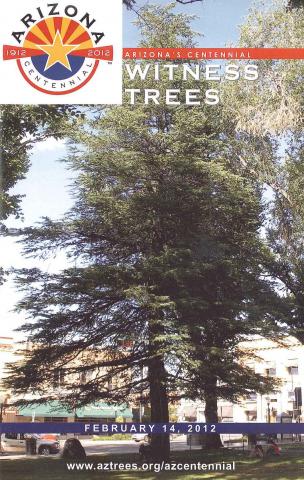 Explore our 2012 Witness Trees Book