TREE Resource Enhancement and Engagement Grants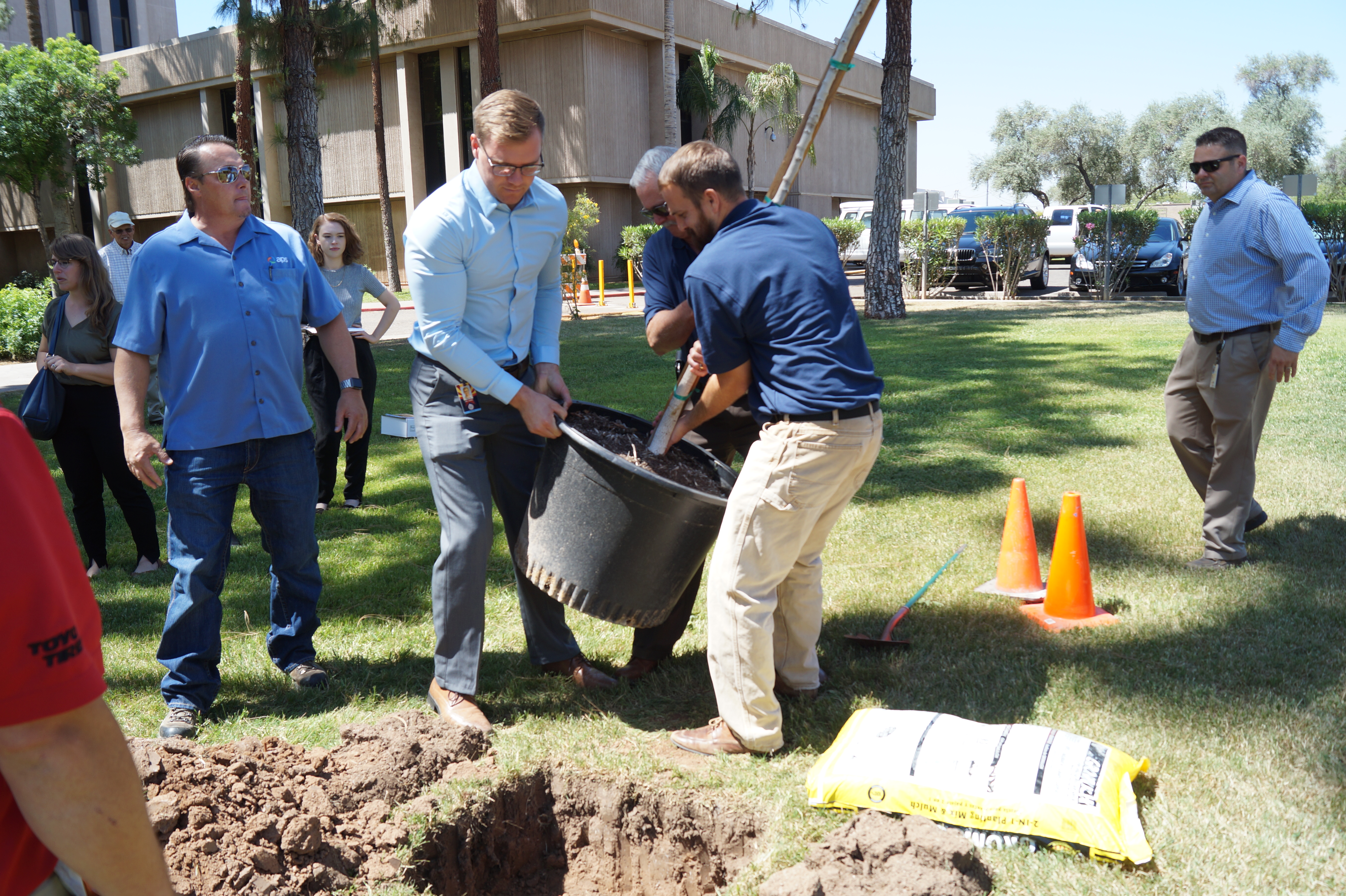 The 2023 Tree Resource Enhancement and Engagement Grant (TREE) applicaton period is open!
TREE is a competitive, cost-share tree care program administered by the Department of Forestry and Fire Management's Urban and Community Forestry Program in cooperation with the USDA Forest Service State and private forestry program. The grant program provides reimbursement of $1,500 to $5,000 to assist currently recognized Tree City USA communities and Tree Campus USA campuses with the management, improvement, or conservation of community trees.
Projects eligible for TREE funding include tree planting to reach canopy cover goals, tree inventory, removal or pruning of hazardous trees, tree ordinance review/ development, and training of volunteers and city/county employees to best care for our community forests.
Applicants must submit a completed application form that details project costs and funding sources, includes a map/ drawing of the project site, and a five-year maintenance plan for plantings.
Projects are selected on a competitive basis. A panel of judges assesses each proposal for its value to the community, thoroughness as a tree-management program and the ability to promote, improve and develop a community's urban forest, and economic feasibility.
2021 TREE Grantees 
City of Peoria 
Project Title: Tree and Shade Master Plan 
Amount Awarded - $5,000 
City of Goodyear
Project Title: Citywide Tree Inventory 
Amount Awarded - $5,000 
How to Apply
The Department of Forestry and Fire Management is currently accepting applications for the TREE Grants. Please read all materials thoroughly before submitting your application. Specific instructions are included in the documents provided below. All applications should be submitted through the eCivis online portal. Applications will be accepted through Sunday, November 12, 2023, at 11:59 pm. 
2023 DFFM TREE Grant Guidelines
2023 Urban and Community Forestry Grant Application Submission Guide 
Urban and Community Forestry Grant FAQs