State Forestry Resumes 600-Acre Tornado Pile Burn Project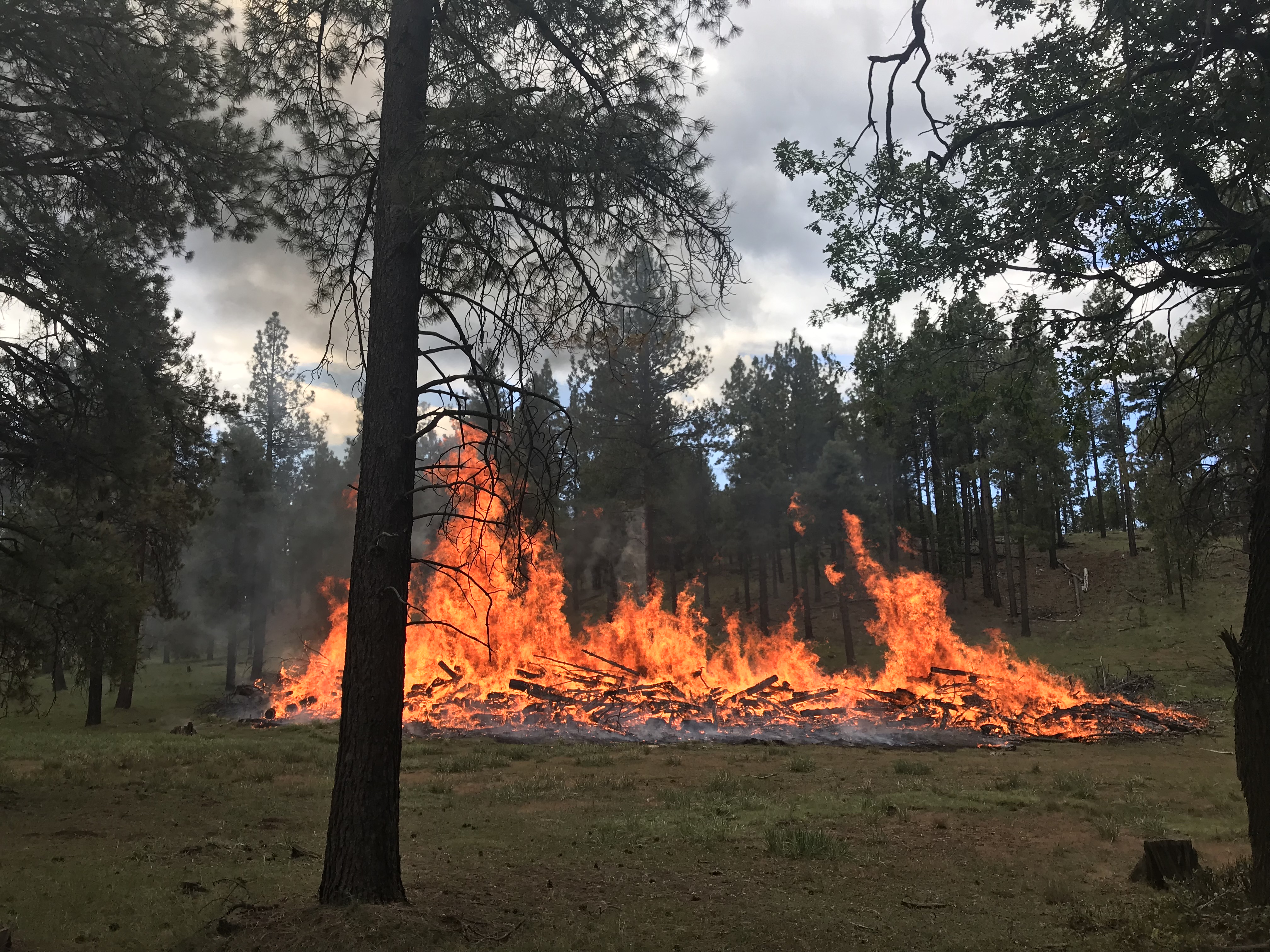 Phoenix, AZ (9/25/18)  - Favorable weather conditions allow the Arizona Department of Forestry and Fire Management to resume ignitions to hundreds of acres of debris piles outside of Flagstaff.
This is the second week of the agency's pile burn project and ideal weather allows firefighters to continue burning and accomplish the goals of the hazardous fuels projects designed to protect communities in the area.
Today, however, crews will burn in Woody Ridge, five miles east of the original project location, southwest of Flagstaff and south of Camp Navajo. Crews expect to burn 50 acres of piles during Tuesday's operational period.
Residual evening and night time smoke from the Woody Ridge burn may impact Pump House Wash and the Oak Creek-areas.
After today's ignitions, crews will monitor and patrol the burn location throughout the rest of the week and into the weekend with ignitions resuming on Monday, October 1st.
Over the course of the three-week project, State Forestry crews expect to burn nearly 600 acres of debris piles leftover from the 2010 tornado in Flagstaff.
The department has been waiting for the ideal time to burn the piles due to their condition at the time of the cleanup. Piles had to be cured and weather had to be favorable before a burn project and timeline could be outlined.
The Arizona Department of Environmental Quality previously granted State Forestry approval to burn over the course of the three- week period.
For more information, contact Tiffany Davila at 602-540-1036 or by email at [email protected]