Arizona State Wildfire Information
Year to Date Data:  (as of October 12, 2023)
2023: 1,659 wildfires - 176,939 acres burned  
Annual Data: 
2022: 1,248 wildfires - 145,422 acres burned 
2021: 1,774 wildfires - 524,428 acres burned
2020: 2,519 wildfires - 978,519 acres burned 
***YTD and annual data reflect state, federal, and tribal jurisdiction reports***
Data provided through the Arizona Dispatch Center 
Roadside Fire Data 
Every year, we continue to respond to fires caused by dragging chains, tire blowouts and other vehicle-related incidents. This DFFM roadside fire map allows us to determine where we have the most issues with wildland fires on the roadways. We use this data to formulate where we need to provide additional prevention patrols during times of peak fire activity and to assist with roadside fire prevention marketing campaigns.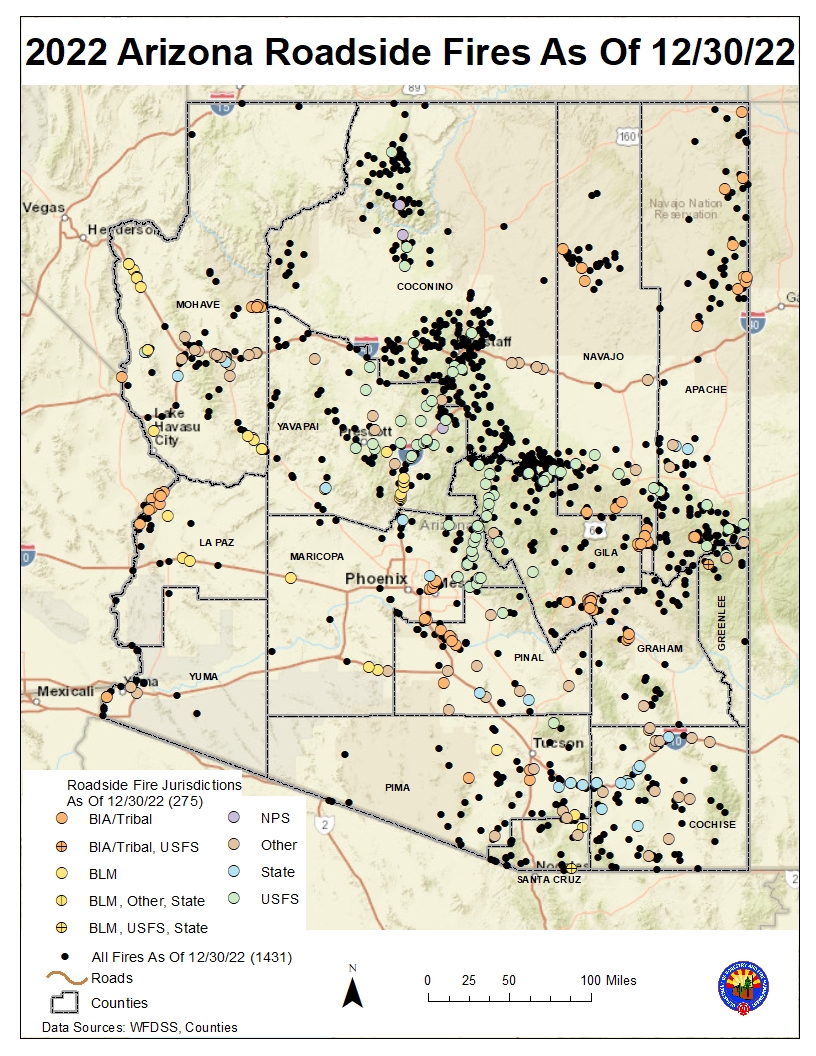 Driving and Wildfire Prevention Tips: 
Additional Wildland Fire-Related Information 
Southwest Interagency Coordination Center 
National Products and Websites