Arizona Interagency Dispatch Center
Primary tabs
Dispatch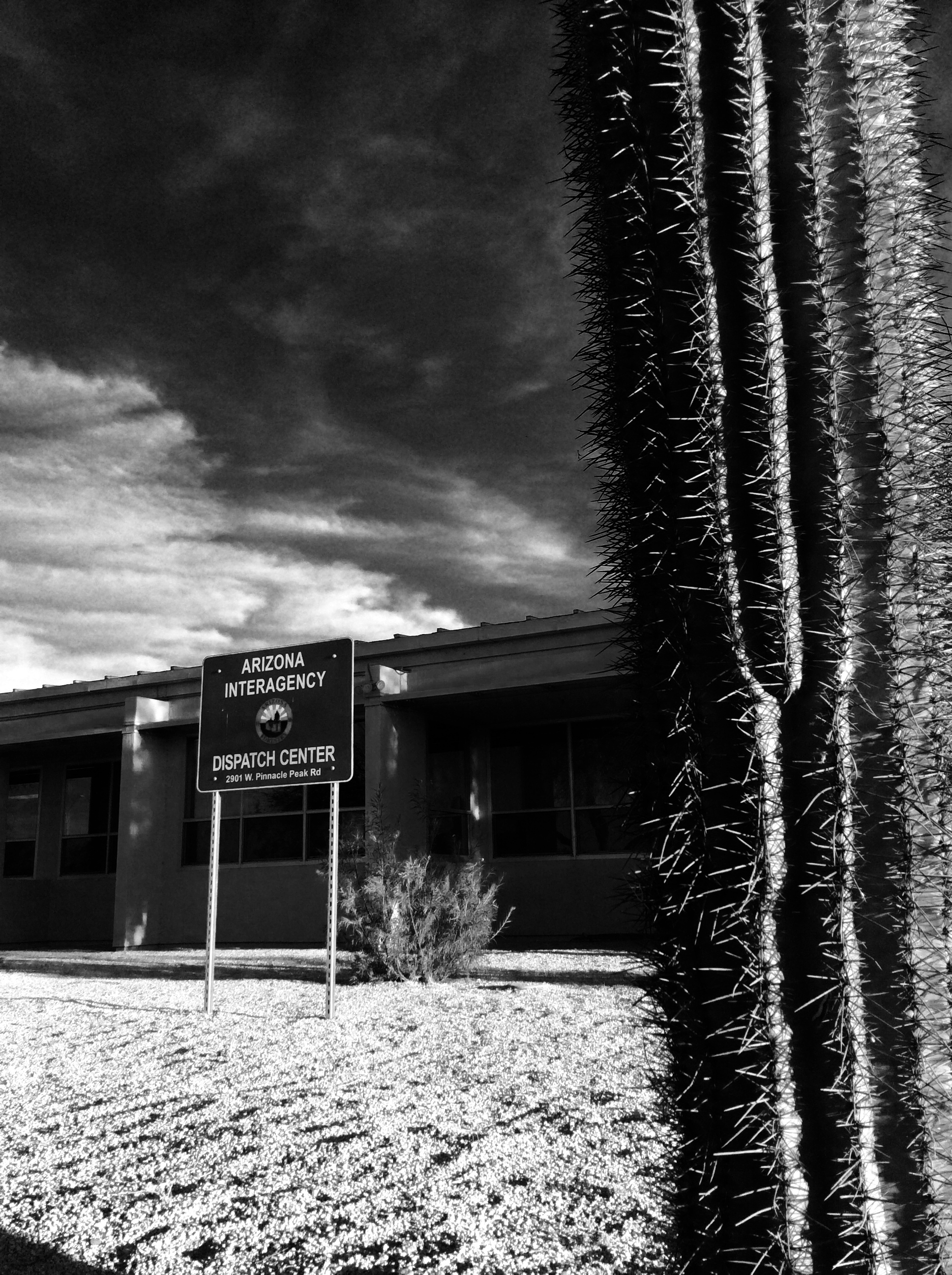 Arizona Interagency Dispatch Center
(800) 309-7081 24/7 
2901 W. Pinnacle Peak Rd., Phoenix, AZ 85027
Arizona Interagency Dispatch Center is responsible for the dispatching of statewide resources for wildland fire and all risk incidents. The Arizona Interagency Dispatch Center, located in Deer Valley, processes thousands of requests annually for operational and logistical support of initial and extended attack incidents.
The center mobilizes aircraft, crews, equipment, and personnel within the state and assists various federal and state agencies throughout the nation with resources. The center gathers intelligence on fire and all risk incidents across Arizona and disseminates numerous reports.
Firefighters, law enforcement officers, and public safety is the first priority of the center and all activities will reflect these commitments.
Dispatch and Support Links 
Predictive Services
Communication
Other Links
Dispatch Related Links
Useful Forms