AZ State Statute and Fire Code
Office of the State Fire Marshal's Duties and Responsibilities 
The Office of the State Fire Marshal operates under Title 37, Chapter 9, Article 4 of the Arizona Revised Statutes. Under ARS 37-1381, the office's purpose is to promote public health and safety and to reduce hazards to life, limb, and property. The Office of the State Fire Marshal is established within the State Forester's agency. The office shall perform its duties by performing inspections and fire investigation, by providing public education and by adopting fire protection codes. The person appointed as State Fire Marshal shall have extensive experience in the field of fire prevention and fire protection, including administrative experience in such capacity. 
For more information on the role of the Office of the State Fire Marshal - click here.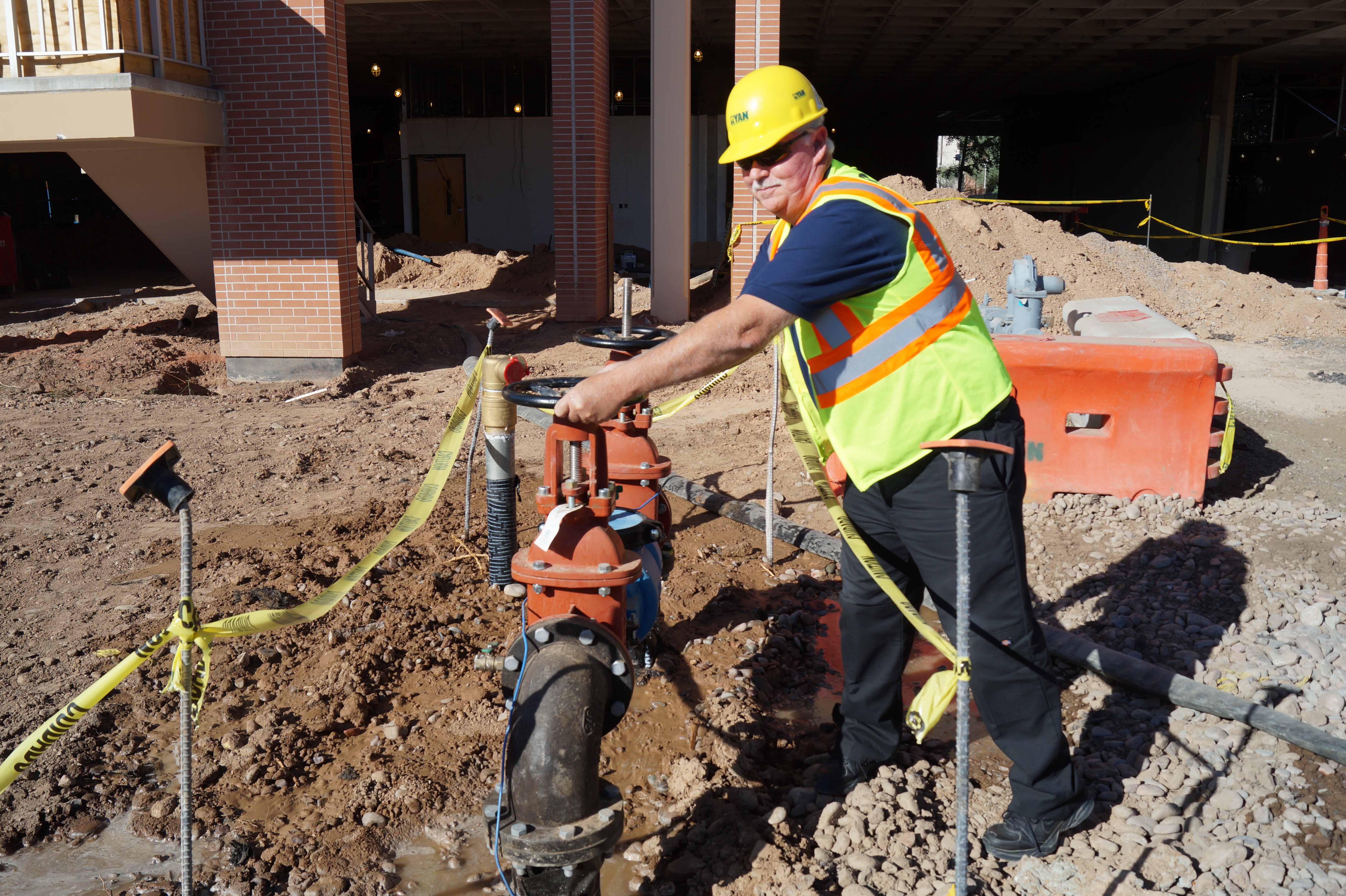 Fire Code Compliance Review General Guidelines
The following provides general information for submission for construction permits from the Office of the State Fire Marshal. Please check this site for additional requirements specific to the permit(s) you are seeking. All construction documents will be reviewed based on the adopted State Fire Code - IFC 2012 and supporting NFPA standards. 
The Arizona State Fire Code requires the submittal of plans for new construction, remodeling, alterations, and additions to state and county buildings, public schools, charter and private schools. Construction of ALL occupancy types, except residential dwellings of less than 5 units, located in areas without a locally adopted fire code, must be reviewed for compliance with the State Fire Code by the Office of the State Fire Marshal. 
All structures and projects must meet the specifications for: fire flow, fire department access, occupant egress, emergency lighting, and fire protection systems. Structures and projects subject to this review include, but are not limited to: 
- Construction of new buildings or structures 
- Additions to existing structures
- Modifications or alterations to existing structures that impact any egress component 
- Addition of sectary measures
- Installation, modification, or alteration of any security gate
- Building change of use 
- Occupancy classification change
International Fire Code 
Under the Department of Forestry and Fire Management, the Office of the State Fire Marshal currently works using the 2012 International Fire Code or IFC.