Tree Selection and Care
Primary tabs

Proper tree selection, placement and care will serve your tree well through the years, allowing your tree to grow to its fullest potential. Selecting the right tree and location can help reduce maintenance issues down the road and will promote a healthy and vigorous tree. 
Ask an Arborist
The Department of Forestry and Fire has many tree experts on staff who are happy to answer any of your questions. See our Frequently Asked Questions or contact us .
Top 5 Tree Mistakes
| | |
| --- | --- |
| Not Selecting the Best Tree from the Nursery | |
| Planting the Wrong Tree in the Wrong Place | |
| Planting the Tree too Deep | |
| Watering – Not Enough or Too Much | |
| Incorrect Pruning | |
Tree Care
There are a variety of resources available regarding specific tree care options in Arizona. 
Right Tree in the Right Place
The International Society of Arboriculture provides questions to consider when determining what tree selection for a given area. Some questions to consider might be: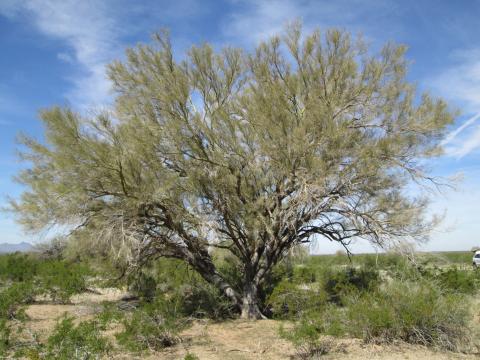 Why is the tree being planted? Will it provide shade, fruit, seasonal shading, or color?

How big is the planting area and where is it located? What size tree can the planting area accommodate?

Are there utility lines above or below the selected planting area?

What is the soil like in the planting area? Is the soil deep, fertile and well-draining? Or is the soil very rocky, compacted, shallow, or draining poorly?
These questions, among others, will help determine the "right tree for the right place".
Arizona Plant Climate Zones
Climate zones in Arizona vary from the low or subtropical desert areas to the coldest mountain and intermountain areas of the 48 contiguous United States. These differences in climate dictate what trees are most suitable in each zone. The University of Arizona Cooperative Extension provides a great breakdown of the different Arizona Plant Climate Zones. 
Plant Native Trees
It is always recommended to consider planting native trees over non-native. Native trees are better able to cope with the local environmental conditions of the area and typically require less attention than non-natives. They also serve as wildlife habitat for local animals, and are more resistant to harmful pests. 
Trees Native to Arizona (below 4,500 feet)
Trees Native to Arizona (between 4,500 feet and 6,000 feet)
Trees Native to Arizona (above 6,000 feet)